Untitled: Creative Fusions
Untitled: Creative Fusions is a quarterly collaboration with local artists and creatives to create an evening full of events, performances, experimentation, and one-of-a-kind experiences. Throughout the night, artists will showcase their work while providing a hands-on and engaging atmosphere.
Group Tours
Groups of a minimum of 10 and maximum of 40 are welcome to request a guided group tour of the museum's collections and special exhibitions. Requests must be made at least two weeks in advance.
Spotlight Talks
Spotlight Talks offer a 10-minute deep dive into a single object in the museum's collection or special exhibition. Talks are offered daily throughout the museum every half hour starting at 11 am (subject to volunteer Docent availability). To join, keep an eye out for the purple Spotlight Talk dot on the floor in the galleries. Free with general admission.
Art & About
Art & About tours are designed for visitors with early-stage Alzheimer's or dementia and their care partners. Experience and discuss art together on a unique tour led by a specially trained guide on the second Thursday of each month.
The Studio
The Studio, located on level 1 of the Hamilton Building, is a place for visitors to spark their creativity, connect with Denver's creative community, and gain a new perspective on the artistic process.
Creative Hub
The Creative Hub, located on level 1 of the Martin Building, is a 5,000+ square foot space intended for gathering, connection, and community-driven programming that celebrates local creativity. Visitors are welcome to visit the hub to spark their imaginations through a variety of hands-on artmaking exercises and guided prompts.
Sensory Garden
Located on level 1 next to the Creative Hub, the Sensory Garden is a brand new space to enjoy in the renovated Martin Building. Engage your senses and explore the link between creativity and nature in a natural space that's fun for adults and families alike.
The best time to visit the garden is May through October. Please be aware the garden will close during inclement weather.
Thread Studio
Fascinated by fabrics? Explore the Thread Studio on level 6 of the Martin Building to try your hand at textile-based activities inspired by the DAM's exhibitions and collections.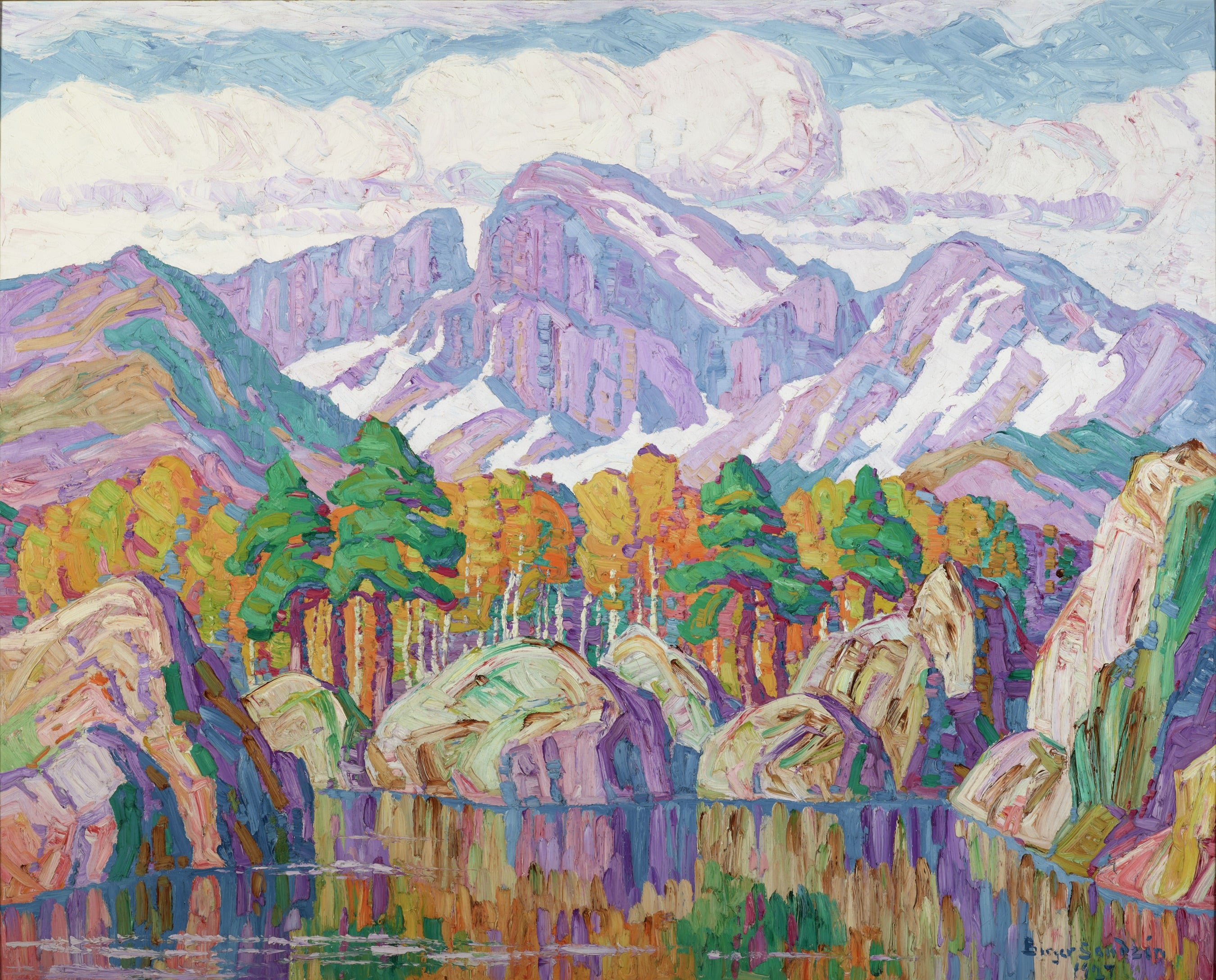 Museum From Home
If you're unable to visit soon, we invite you to explore the Denver Art Museum from home. Browse artwork in our online collection, watch videos exploring the museum's collection and exhibitions, download coloring sheets and digital backgrounds, read interviews with artists, and much more.
Lifelong Learning and Access programs are supported by the William Randolph Hearst Endowment for Education Programs, Nancy Benson Education Endowment Fund, CenturyLink Endowment, Jim Kelley and Amie Knox Education Endowment Fund, and the Cooke-Daniels Fund. Support is also provided by the Institute of Museum and Library Services, NextFifty Initiative, Colorado Garden Foundation, Colorado Creative Industries, and the residents who support the Scientific and Cultural Facilities District (SCFD).