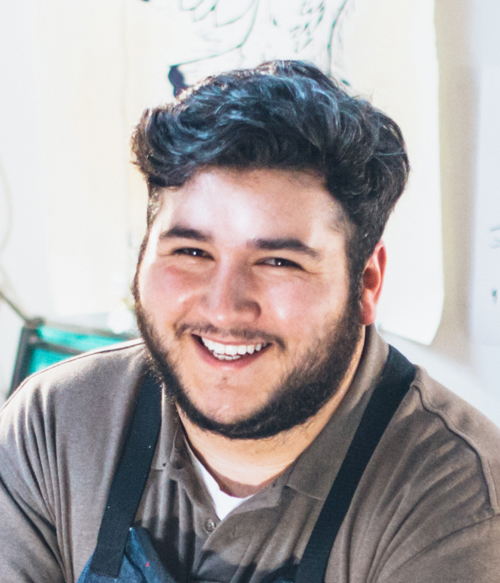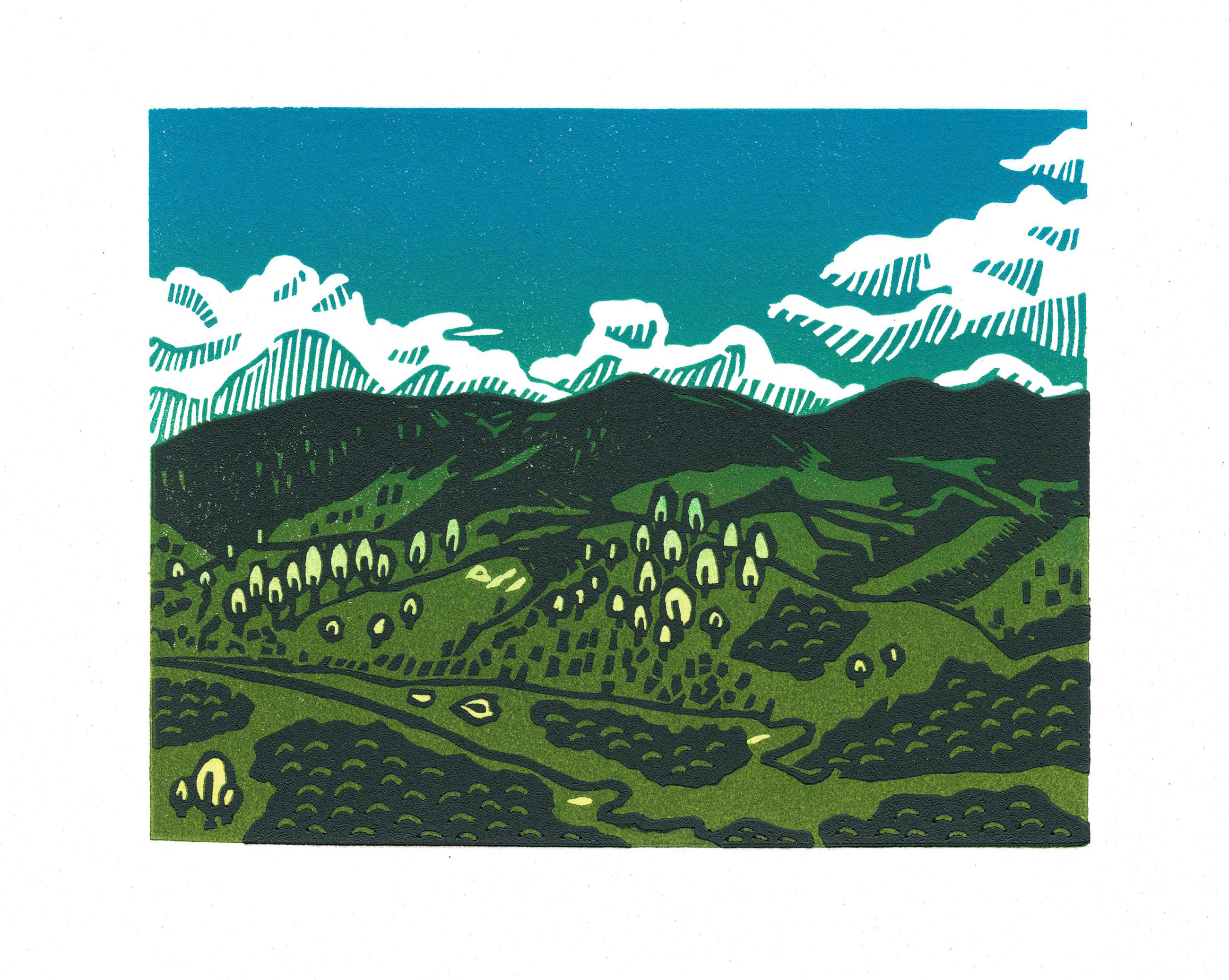 The Denver Art Museum's interactive Landscape Studio is a place to spark your creativity, connect with Denver's creative community, and get a new perspective on the artistic process. Explore the powerful ways that places inspire us and discover how artists use different techniques, and their imagination, to bring these landscapes to life.
Denver-based printmaker Angel Estrada explores the landscapes of Colorado through processes such as relief, monotype, and etching. Angel will be in the Landscape Studio noon–3 pm on November 12–13 and November 26–27. Learn more about Angel and his artistic process below.
What will your demo at the DAM look like? What can visitors expect?
Since I have to do two weekends, the first I will be demoing a multicolor reduction relief print. The second weekend I will demo monotype landscapes. Visitors can expect to see the planning, carving, and printing processes of each technique. They can ask questions and observe everything from start to finish if they would like.
This Studio is all about landscapes and the powerful ways that places inspire us. How do you incorporate landscapes into your work?
The landscape is the main subject of my prints. I create prints that capture the landscape the way that I experience it. I simplify the landscape and abstract, but they are still very recognizable for those who see it. Many of my landscapes have hints of human hands such as houses, antennas, and road ways. Even though the landscape is taken care of and respected (to a degree) there is always a mark left by our hands.
You are an art educator as well as a working artist. How has your teaching influenced your artmaking practice?
Works created by my students and the ideas that come from the community talking and making together pushes my ideas into new places. The visual language of the landscape can only be drawn out by watching and learning from all peoples, old and young. The images they make find ways to influence the marks I make.
Is there anything else you want visitors to know about you or your work?
The only thing maybe I would want people to know about my work is that the landscapes I make come from actual places I have seen and the invented ones I create in my head. Sometimes my landscapes are made to remind me of certain experiences of memories and others are made just because I find it to be beautiful. Sometimes I have a greater message involved and other times it simply because I love to create images about the land I interact with.