A Spanish immigrant who fully embraced Mexican art and culture from a young age, Vicente Rojo (1932–2021) is remembered as a quintessential Mexican modernist, best known for his contributions to the Generación de la Ruptura or the Breakaway Generation. Coined by art critic Teresa del Conde, the name refers to a group of post-World War II artists looking to break away from past artistic conventions, developing new visual language partly informed by the expressive approach to Spanish informalism (1943–1950s). Rojo and his Ruptura peers, including Manuel Felguérez (1928–2020) and Fernando García Ponce (1933–1987), countered the Mexican muralist movement's nationalistic and socio-political themes with personal introspection. With no singular unifying style, the Breakaway Generation's standard theme prioritized expressing personal freedom, focusing on the individual rather than the collective.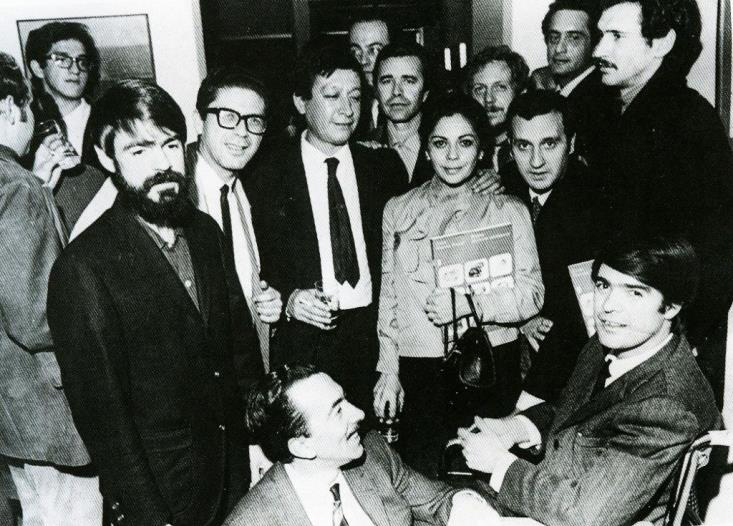 From Spain to Mexico
Immigrating to Mexico in 1949 at 17 years old, Rojo quickly adjusted to his adopted country, already favoring Mexican music and films while growing up in his native Catalonia. At his impressionable age, Rojo viewed Mexico as a "marvelous island" he could escape to, captivated by the country's cultural exports and eager to be reunited with his exiled father.
Rojo, who wanted to be an artist from the age of 4, went on to train at the Esmeralda, one of Mexico's leading art schools, where he studied under fellow Spaniard, painter, and designer, Miguel Prieto (1907–1956). While other students sought guidance from popular artists like Frida Kahlo and Diego Rivera, both teaching at the institution at the time, Rojo and Prieto formed a special friendship rooted in their parallel experiences. Like Rojo's father, Prieto was exiled at the end of the Spanish Civil War (1936–1939) and found a new home in Mexico, making him uniquely qualified to be both guide and friend to the young artist. Known at the time as the best typographer in Mexico, Prieto quickly recognized Rojo's talent, providing him with his first job in the field at Prieto's own publishing firm. During their time together, Rojo learned the "visual democracy" of typography, or the art of designing interesting, attractive, and legible fonts, a skill he'd continue developing the rest of his life.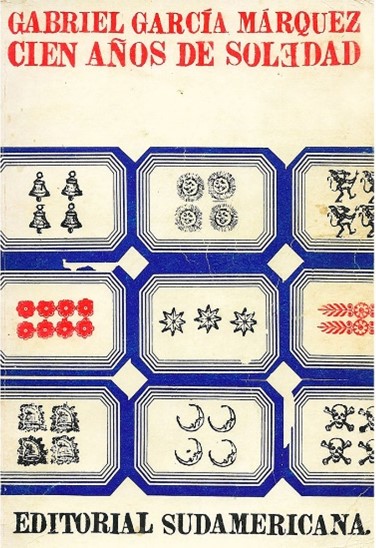 Graphic design & informalism
While in publishing, Rojo reached public notoriety after designing the first-edition cover of One Hundred Years of Solitude (1967) by Colombian author Gabriel Garcia Marquez (1927–2014). This contribution cemented Rojo's legacy as a prolific graphic designer and artist. Despite the positive response, Rojo was creatively constrained by the commercial standards for book covers, which favored smooth and glossy surfaces and unambiguous symbology for successful marketing. As Rojo became more involved with the Breakaway Generation, he sought to develop and perfect a new visual vocabulary that married the formality of graphic design with the textural expression of Spanish informalism, having spent time in Barcelona around 1964.
Inspired by the freedom of expressive abstract forms, color, and light, Rojo embraced the mysterious nature of Spanish informalism, which encourages the viewer to form their own meaning of the work and foster personal connections to abstract forms. Rojo also was interested in the liberating and expressive nature of plastic arts, having been introduced to mark-making by his earliest art teachers, Agustín Lazo (1896–1971) and Arturo Souto (1904–1965).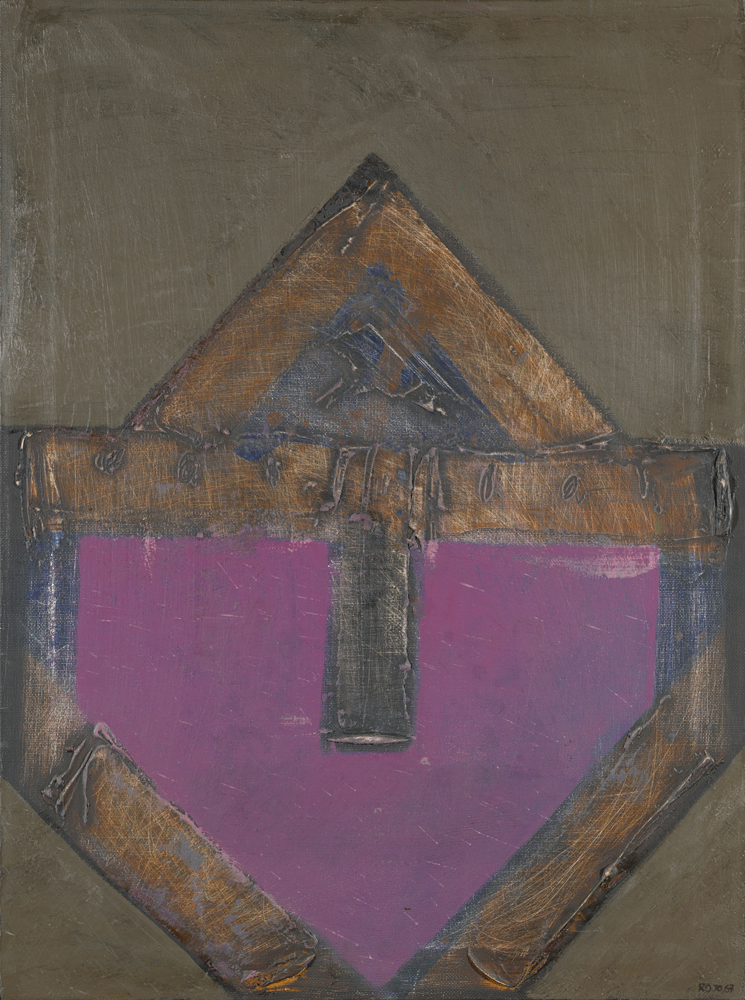 In the DAM's collection
We can see the culmination of this stylistic evolution in Señal sobre fondo violeta (Sign on violet background), acquired by the Denver Art Museum in 2019, which was part of Señales (Signals), Rojo's first series of paintings, created from 1966 to 1972. He focused on bold, graphic visual symbols, most notably the T-shape repeated across various works, including Señal sobre fondo violeta. Completed in 1967, the non-figurative painting marks an especially transformative period in Rojo's practice, as he began to work on multiple paintings at once for the first time in his career. He would go on to create in this way for the remainder of his life, inspired by the unpredictable nature of his newfound process.
Rojo blended the bold compositional elements of graphic design with the materiality and texture of thickly layered paint. Señal expertly merges these two creative sides. The gold T-shape is carved out through still-visible tool marks, preserving the artist's hand in the scraped, scratchy surface. The title implies the background of the piece is not the gray area, but the bright violet in the center. A deep blue also appears between the gold and violet, further exposing the layers of material manipulated by Rojo's hand.
As stated in the exhibition Vicente Rojo: la destrucción del orden at the Museo de Arte Moderno in Mexico City, Rojo viewed geometric forms as "…the words that serve to develop visual and textual language." Armed with his graphic design background, the artist was driven to invent a new visual language all his own. The versatile T-shape is rigid, geometric, and leads the viewer's eye all over the deceivingly simple composition. Rojo first incorporated the T-shape into his paintings in 1964, perfecting his use of the motif throughout the remainder of the decade and into the 70s. In his next series, Negaciones (Negations), the T would become essential to his style.
Although Rojo tried to separate himself from his works in later years, his favored T-shape suggests a symbolic crossroads, reflecting how his initial course was disrupted when he moved to Mexico. Rojo subtly acknowledges this in Señal sobre fondo violeta, limiting his color palette to deep gold, blue, and violet recalling the riches and grandeur of the Spanish Colonial period. The laboriously exposed gold T, roughly excavated through several layers of thick impasto applications, reminds viewers of the lengths both ancient and modern peoples have gone to to obtain the precious metal for themselves. The artist's main objective, however, was to develop a new coded language celebrating form, texture, materiality, and symbology. After all, he purposely moved away from the straightforward graphic design of commercial products to create something new, visceral, and iconic.
The artist passed away in Mexico City in 2021. Having received numerous accolades throughout over 70 years of artmarking, he is remembered fondly and with great reverence by family, friends, and colleagues. Chief Curator Cuauhtémoc Medina reflects in an interview, "If modern culture in Mexico could be distilled into a single style, it would be the style of Vicente Rojo."
Bibliography
To learn more about the artist:
Abelleyra, Angélica. "Vicente Rojo: Work Fashioned of Mystery." Voices of Mexico 50 (January/March 2000): 31-35, UNAM.
García, Pilar. "Lenguaje." Section text in exhibition Vicente Rojo: la destrucción del orden, Museo de Arte Moderno, Mexico City, Mexico, 08/12/2022 - 02/05/2023.
Medina, Cuauhtémoc and Amanda De La Garza. "Escrito/Pintado: Vicente Rojo como agente multiple." In Vicente Rojo: Escrito/Pintado, edited by Ekaterina Álvarez Romero, 6-28. Mexico: El Colegio Nacional, 2015.
Mistry, Elizabeth. "Vicente Rojo, Renaissance man of 20th-century Mexican culture, has died, aged 89." The Art Newspaper, March 19, 2021.
Mosiváis, Carlos. "Prólogo: de las maestrías de Vicente Rojo." Centro Virtual Cervantes, n.d.
Organization of American States. "Vicente Rojo – Arts of the Americas." Accessed September 7, 2022.
Palenzuela, Nilo. "Vicente Rojo: The Game of Dual Memory." Atlántica: Revista de las artes, no. 14 (1996): 178-186, Centro Atlántico de Arte Moderno.
Takac, Balasz. "How the Mexican Generación de la Ruptura Broke Away from the Conventional." Widewalls, June 30, 2020.